PRECISION AGRICULTURE
What Do We Do?
Precision Agriculture Ply Ltd is at the forefront of agricultural digitisation and new technology adoption on farm. With a focus on soil health and applying spatial technology on farm, we work with farmers and their agronomists to optimise soil based farming operations.
We collect, curate and interpret spatial soils data that leads to the provision of spatial application solutions delivered directly in to the cab of our customers machinery. Typically we find our growers get improved yields, reduced costs and better environmental outcomes.
IN OUR EXPERIENCE WE HAVE SEEN:
Reduced lime costs by up to 60% whilst achieving a target pH rate leading to reduced costs and higher yields
Reduced phosphorous rates by up to 25% whilst maintaining production targets
Reductions in Nitrogen application by 50% whilst maintaining production targets
WE WORK IN THE BACKGROUND TO DELIVER A TURN-KEY VARIABLE RATE SOLUTION. THE SERVICE INCLUDES
Analysis in an accredited lab
Delivery of results in a clear format to the grower
The creation of digital maps
Delivery of prescription maps directly to the spreader/contractor for all types of variable rate controllers
3 Easy Steps
How Do You Get Started?
PRECISION AGRICULTURE
What Makes Us Unique?
Backed by science and supported by in-house soil scientists.
Open source, trade- marked visualisation platform – Soli.
RTM direct to growers and via independent agronomists.
Acutely aware of grower's problems means we develop customised solutions for each grower and agronomist.
We provide independent assessment of farms.
We have our own R+I team that develops solutions for farmers and conducts trials.
WHAT OUR CUSTOMERS SAY
Testimonials
Investing in Precision Agriculture for my farm was an easy decision. The benefits gained from this investment has been felt across many seasons.
ANDREW WHITLOCKwatch video
STAY UP TO DATE
Latest News
STAY CONNECTED
Social Feed
STAY UP TO DATE
Latest News
STAY CONNECTED
Social Feed
"It is important to ground truth yield variability and constraints to production through soil testing and interpretation before moving to a phosphorus replacement program" - Dr S Mason in the recent @theGRDC #Groundcover

Contact Precision Ag to soil test
https://t.co/qBqgB2XPIV https://t.co/sfpTUmiUgP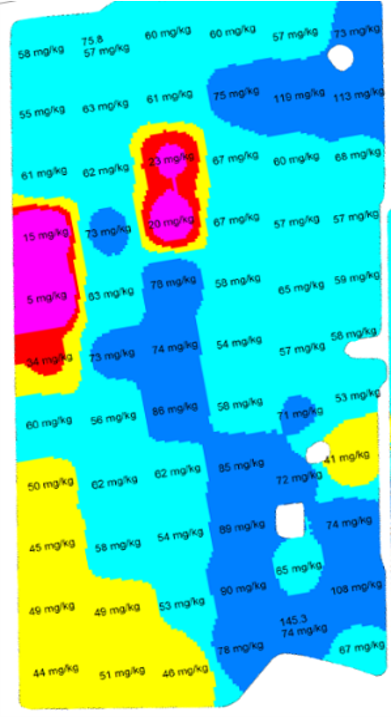 Tasmania turning on the weather for Precision Ag and everyone going to @AgfestTAS this week.

EM38 and elevation mapping a new pivot site in the south today. A great way to better understand your soils and design management zones and drainage plans for the future.

DM to discuss https://t.co/saNZl8Ak8C